ICSIM
> Local Transport Information

Travel information for Palmerston North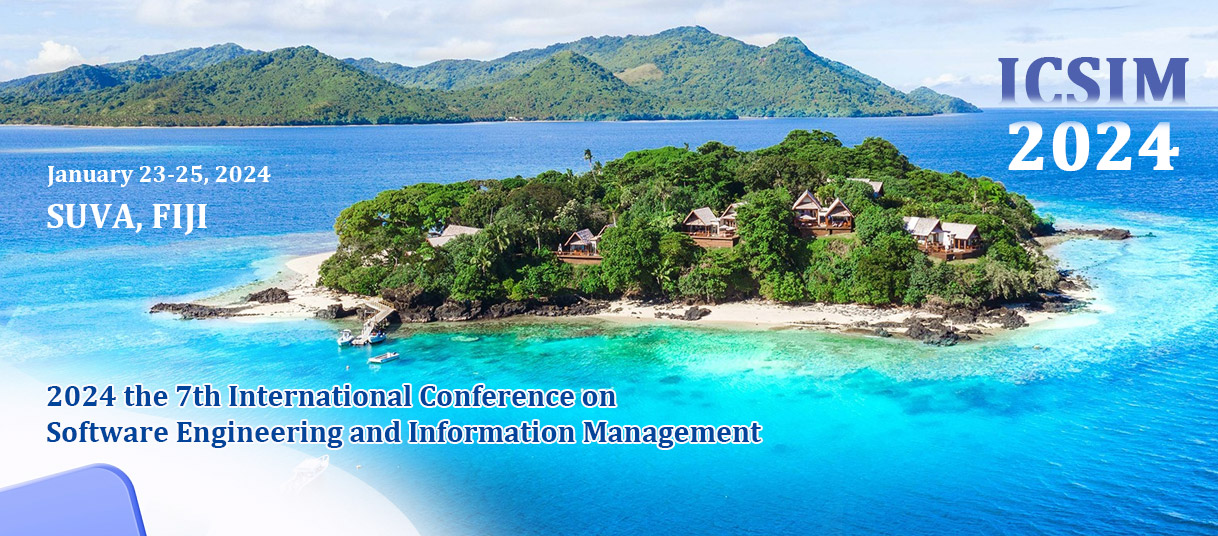 Located 140km northeast of Wellington and 546km south of Auckland, Palmerston North is the main city of the Manawatu region on New Zealand's North Island. Known affectionately as 'Palmy' by the locals, Palmerston North is a sprawling town with a lively population of university students. Palmerston North (Palmy in Kiwi-speak) is the beating heart of Manawatu, a region loved for its forested mountain ranges and relaxed country lifestyle. Here you can follow riverside cycle trails, whoop it up in mountain bike parks, hike to see original native forest, explore west coast beaches and visit the largest livestock saleyards in the southern hemisphere. The city provides a perfect base for exploring the wider region. With its thriving art and live theatre scene, excellent craft brewery and a good choice of restaurants, there's plenty to see and do when you're not chasing adventure outdoors.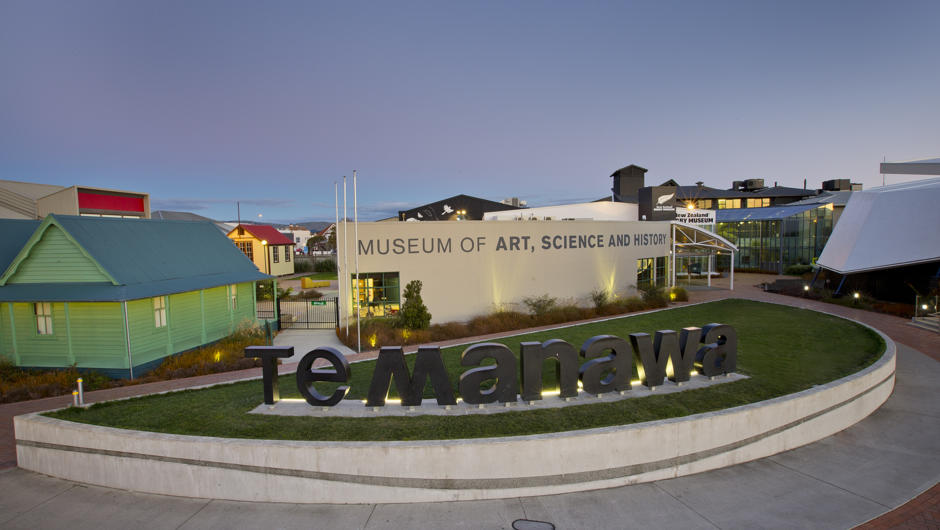 Te Manawa Museum of Art, Science and Heritage
With an engaging programme of exhibitions and events, as well as an extensive collection of taonga (treasures), Te Manawa offers a unique opportunity to experience and participate in, the stories of our past, present and future. Children can get hands-on in one of the learning discovery spaces, meet the mysterious cave weta, or view native fish in Te Awa – The River. The Art Gallery hosts a wealth of creative works in its ever-changing spaces all year-round. With its dynamic and colourful venues, Te Manawa plays host to community events and, in collaboration with Centrepoint Theatre, houses 'The Darkroom' – an exciting space for rising playwrights, musicians and experimental productions.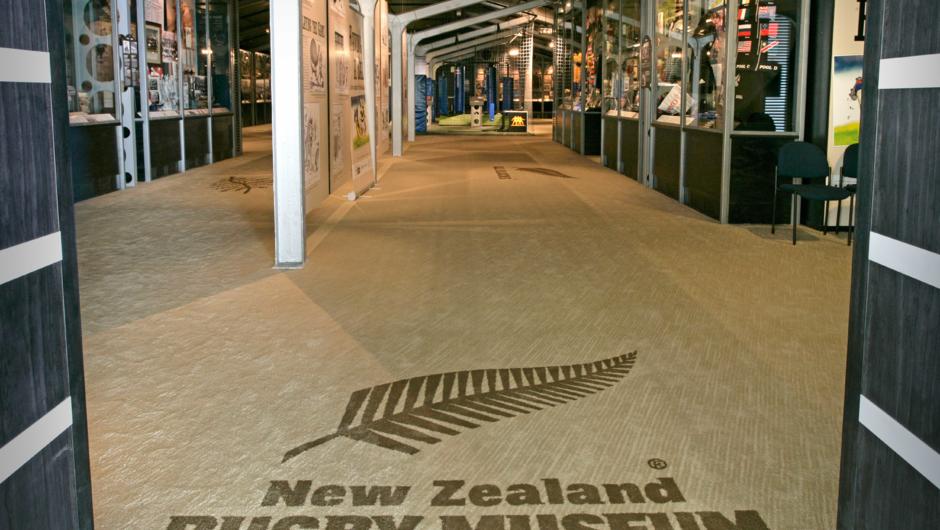 New Zealand Rugby Museum
Visit the iconic New Zealand Rugby Museum in Palmerston North. The home to the first museum devoted to the oval ball - this is a must see! You'll be rewarded with a trip back in time exploring the rich history and folklore of the nation's mighty game with an unmasking of its rugby heroes and legends. Get a feel for the real New Zealand by learning how its rich rugby heritage has shaped and been shaped by our country. It's not every day you can see the nation's treasures in their reality, from the first 'fern', the oldest All Blacks jersey and the oldest rugby ball to All Black star Dan Carter's boots! And test out your rugby skills - kick, tackle, leap, sprint or push - in the 'Have a Go' area.
Outdoor adventures and parks in Palmerston North
Rivers, native forests, cycle trails and glow worm caves are yours to explore in Palmerston North and Manawatu.
Whether you're a seasoned hiker looking for a new multi-day challenge or a nature-loving family with energetic kids, you'll find plenty of refreshing outdoor activities in Palmerston North and the surrounding countryside.
Such as He Ara Kotahi pathway and cycle trail, Sledge Track Manawatu, Arapuke Mountain Bike Park, etc.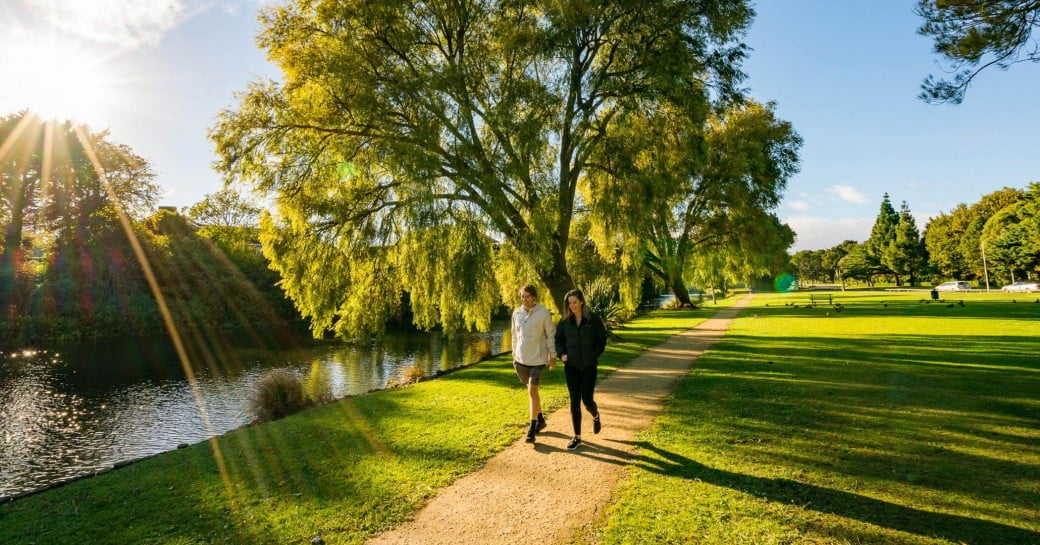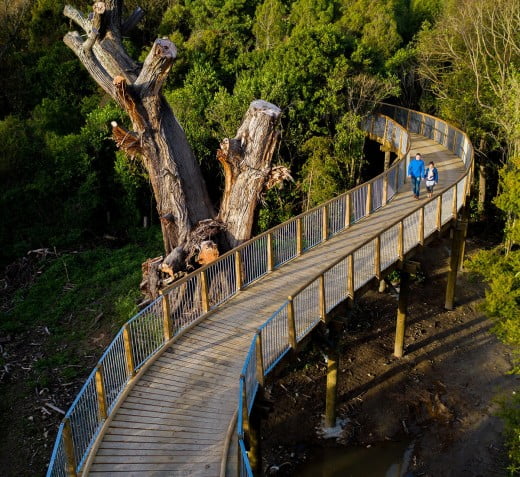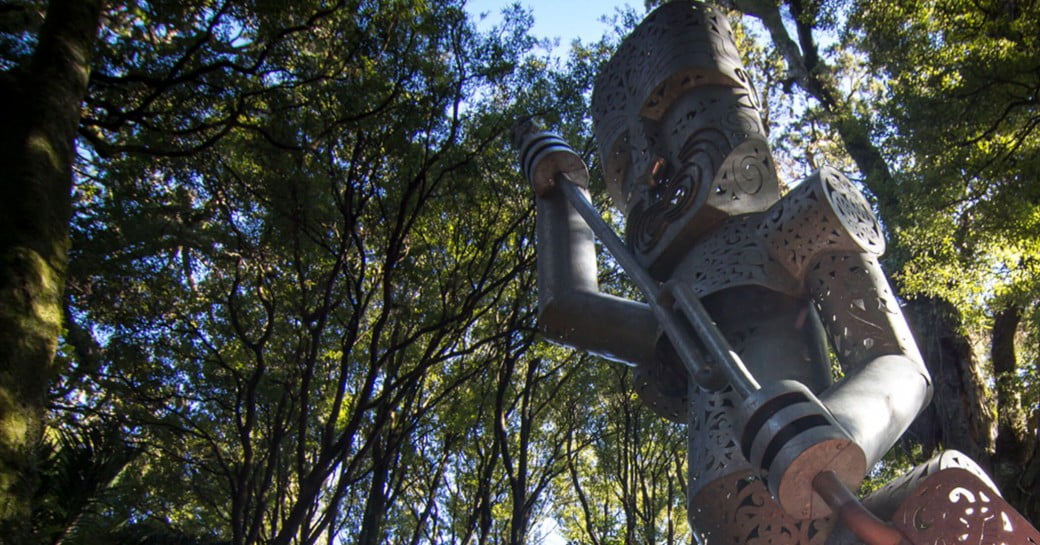 ---
Air New Zealand operates daily non-stop flights to Palmerston North from Auckland and Christchurch, with connections across the New Zealand domestic network. With all New Zealand domestic airfares you can choose seat, seat+bag, flexichange or flexirefund fare types. Flexichange gives you the flexibility to change your flight with no change fees while flexirefund is fully refundable.
Flight route
Flight time*
Stops**
Days
Auckland (AKL) to


Palmerston North (PMR)

1h 10m

Non-stop

M,T,W,T,F,S,S

Christchurch (CHC) to




Palmerston North (PMR)

1h 15m

Non-stop

M,T,W,T,F,S,S
---
Best time to visit Palmerston North
Palmerston North is quieter during the summer break from mid-November to mid-January, when many students return home. January and February have the highest temperatures and the least days with rain. Autumn colours are beautiful here and gardens are in full bloom during spring, when the region is jumping with new life - lambs especially.

How much will it cost?
This will depend on your tastes and what you want to do. As a rough guide, not including air travel and hotels, you should allow about NZD $100 to $150 a day per person for food and entertainment.

Health
You may be required to show proof of being fully vaccinated for COVID-19 and/or a negative COVID-19 test when travelling to and within New Zealand.

Visas
If you're planning a trip to Palmerston North from overseas you might need a visa to holiday in New Zealand, depending on where you're from and how long you're staying See the visa-waiver list.